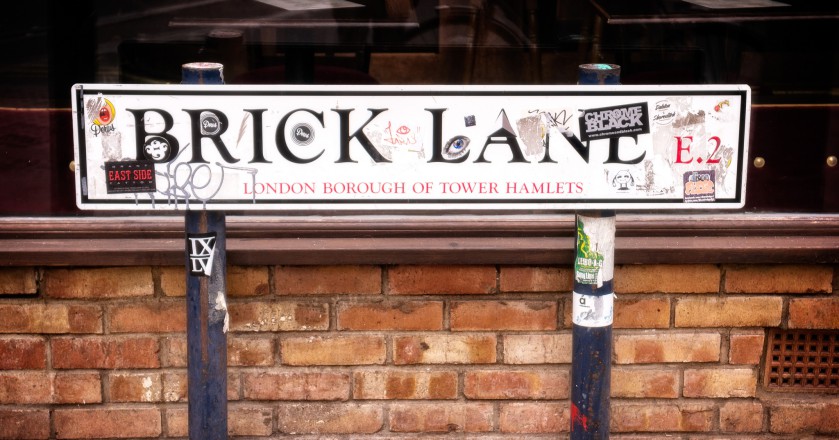 You can't visit London without visiting Brick Lane. Eye-popping street art, street food markets, vintage finds and cutting edge designers, it's everything that makes East London such a vibrant wonderful place, distilled into a thin cobbled street that's seen more action over the last 100 years than possibly anywhere else in town.
Food
In the mood for cereal? The Cereal Killer Café caused a ruckus when it opened; whether it's hipster hype or fills a childhood craving, only you can decide. Pop in for pimped up bowls of cereal.
Brick Lane Beigel Bake is one of the most famous bagel stores around. Churning out salt beef and cream cheese goodness 24 hours a day, its clientele is a slice of real London – from clubbers to taxi drivers. Grab yours and go (although there's a few spots if you really need a sit down).
You can't come to Brick Lane and not have a curry. While there are numerous brightly lit spots to indulge in a tikka masala, The Monsoon keeps things simple and not too kitsch, with South Indian specialties like Azwan chicken on the menu.
Just behind Brick Lane on Commercial Road you've got the meat masters themselves, Hawksmoor. Recognised as one of the best places in the city to get a steak, the restaurant mixes high quality sourcing with a hip industrial vibe.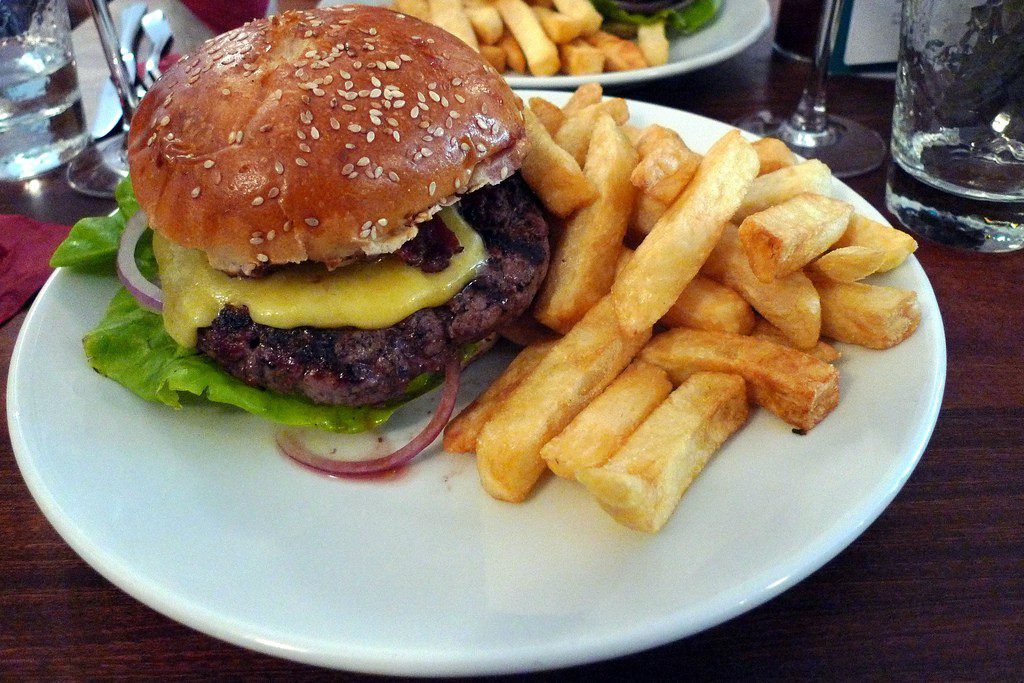 Middle Eastern meets European small plates are served up at Jago, which also has a cool covered over patio for winter eating outside. The décor's trendy, the people watching is good and the soup's a winner – it's a good bet for a lunch spot.
Coffee
A mainstay of the weekend Brick Lane happenings, Cafe 1001 has served up organic Fairtrade coffee for years and it turns into a club and live music venue in the evenings. At weekends there's a barbeque outside – everything is homemade and you'll often see artists and musicians hanging out.
Kahailia is a slice of everything good. Local suppliers and homemade food go hand in hand here. It's also a community space and a charity so all profits go back into the local area to support a range of projects. Building friendships with the people who pop in is what it's all about here.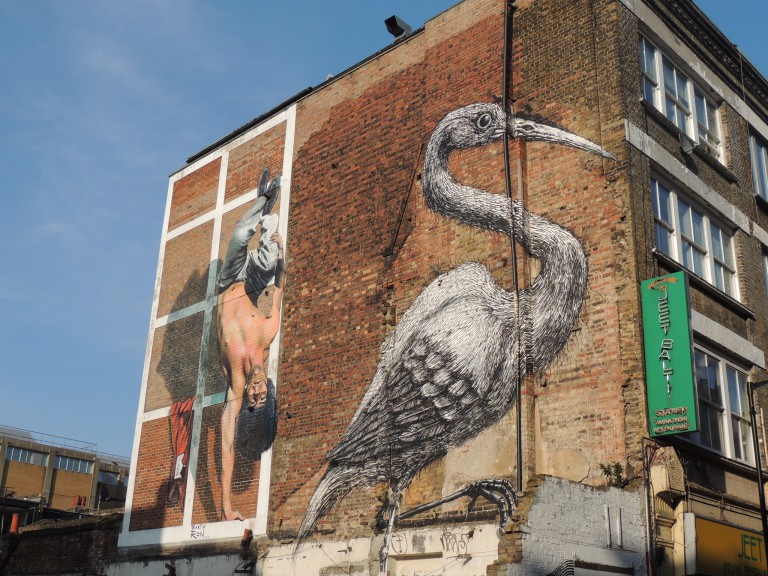 The Canvas Café is much more than just an ethical café serving up good flat whites. As an events space it hosts the Winter Happiness Festival (this year with added ball pit) and is London's first Happy Café – expect pop ups, supper clubs, collaborations and plenty of smiles.
You can't get a fresher cup of coffee than getting it from a roastery and that's exactly what Nude is on Hanbury Street. Pop in for an espresso or filter coffee and some homemade cakes and cookies and you can also pick up beans to take home or book into a coffee masterclass.
If you haven't had a Crosstown Doughnut yet you haven't lived. The doughnut can be found at a number of street food markets every weekend, but there's also café and doughnut shop on Brick Lane – fatal for anyone trying to avoid sugar. Order up the apricot and lavender and revel in the sugary glory.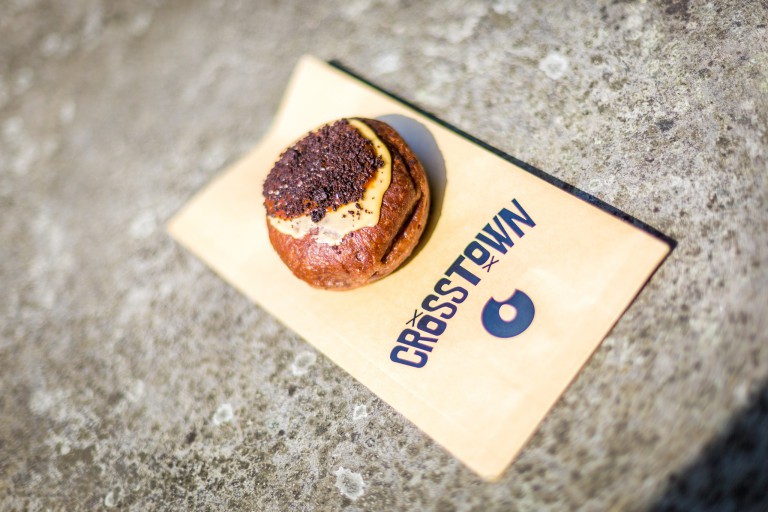 Shops
Famous jeweller Tatty Devine has her flagship store at the north end of Brick Lane. Pop in for over-the-top plastic in primary colours with witty slogans or a sideways take on what's on trend elsewhere.
Borderline brings together a mix of local designers and up and coming stars in men and women's clothing. It's the perfect spot when you're after something totally unique.
Rokit 101 is one of the most famous and long-standing vintage shops along the cobbled strip. It's the place to rummage for secondhand finds, plus there's a good selection of recycled and upcycled clothing.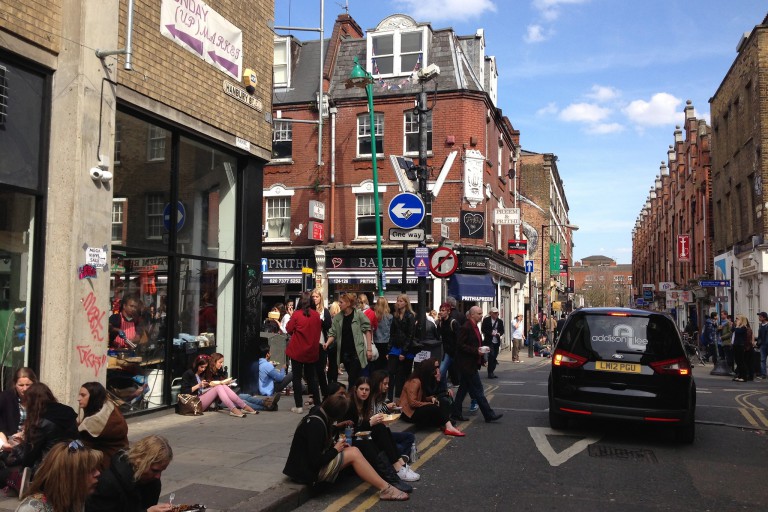 Want something designer but not dull? Illustrated People have their eye popping womenswear store just off Brick Lane. Think sugar pink hoodies, leopard print dresses and cheeky T-shirts.
Religion Clothing is global brand but it started out in East London and still has a store on Brick Lane. For grown up clothes with a rebellious edge pop in and discover everything you need for a bit of London grit and grime.
Bars & Pubs
Apples and Pears do a cheeky take on a cocktail bar with acoustic Folk, Soul & Blues music Tuesdays to Wednesdays and DJ sets at the weekend. There's plenty of nods to the East End location including a cocktail called Jack the Ripper, and they also have many signature cocktails to choose from.
Pop into The Alice after work – it's not as squeezed for space as some of the tiny bars down Brick Lane. This large pub offers up local pints, plenty of cocktails with a dose of 1950s glitz and glamour.
The Big Chill Bar has been here for going on 15 years and is always a good shout for a low key pint and a decent burger, without needing to get all craft or gourmet about it. DJ sets and live music step it up at the weekend.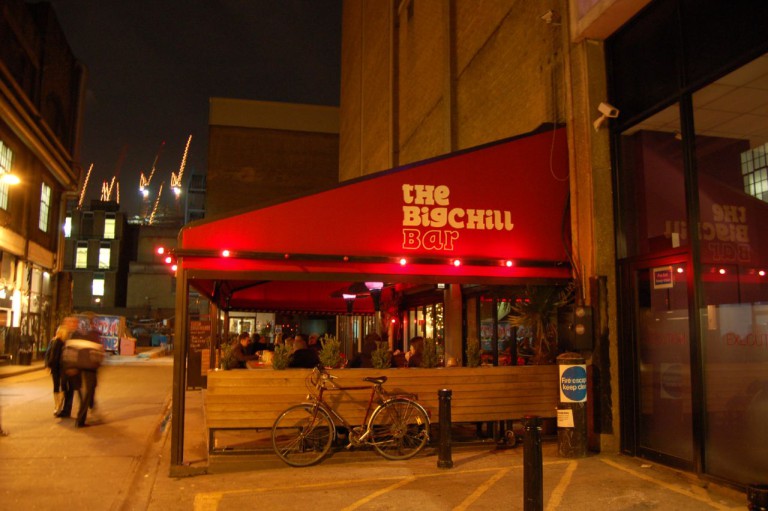 Compact is the name of the game at the Exit Bar, which serves up cocktails and burgers in style. Try a Velvet Elvis and embrace the booziness of Brick Lane.
Take things up a notch with Beach Blanket Babylon Shoreditch, a luxe cocktail bar, restaurant and booth centred club where anyone with a bit more bling comes to play.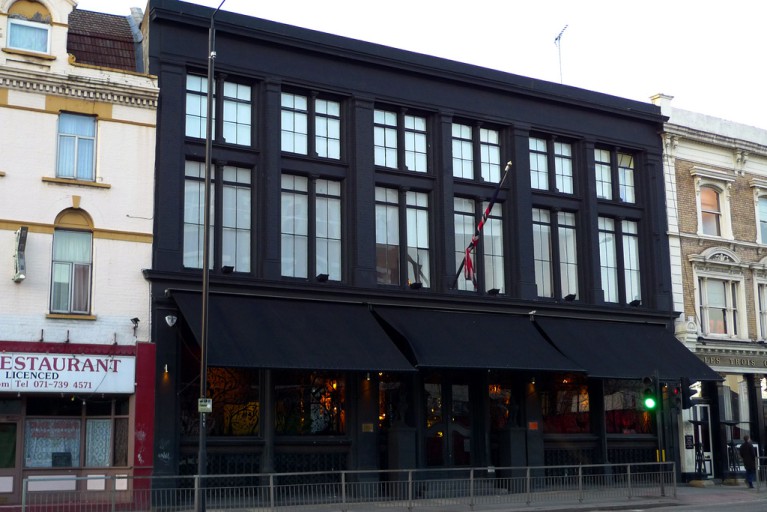 Do & See
It's all about the crazy golf in East London right? Embrace clubs and cocktails at Junkyard Golf Club in the Truman Brewery – there's nine holes to putt, three courses to choose and food comes courtesy of a number of cool pop ups including Hoppers. Oh, and there's four bars. Four.
All Star Bowling Lanes helped to kick off the obsession with retro indoor games and their Americana vibe sees them busy every weekend. Book a lane, boogie to some bangin' beats and down a few cold beers. It's not as cool as the Big Lebowksi but it's close.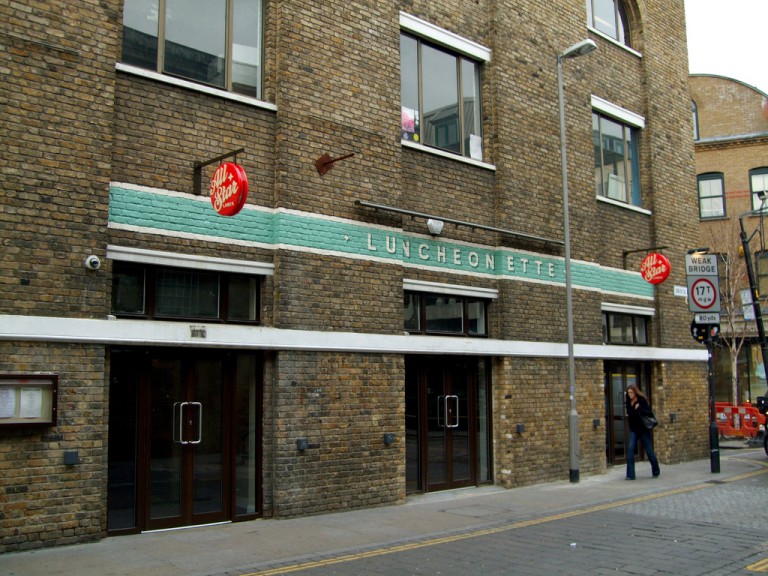 Brick Lane is a hotbed of market action, from vintage and upcycled furniture to the area's coolest up-and-coming designers sharing their wares. Pop down most weekends and find something on under the arches and covering the cobbles. Street food pop ups will tempt even the most unwilling of shoppers down here.
Catch the next big thing of the art world at the Brick Lane gallery, which is curating a series of group exhibitions this spring, aimed at showcasing some of the future stars of London's art scene.
Wander. Seriously. Brick Lane has some of London's most dazzling and vibrant street art. Spot Banksy and D*Face alongside smaller more intricate works. The best thing is every time you come you'll see something new. If you really want to get to the heart of it, book a tour with Inspiring City